On Hold! Update and New Photos!
Gender:

Male
Age:
4 years old
My Special Sponsors:
Available for sponsorship!
---

Needs to have a fenced environment and would benefit from obedience training.

This super friendly boy is great with people and kids. He is an owner relinquishment. His owner's adore him but Bentley had several medical issues that were expensive, and unfortunately he requires more. He has an ACL tear on his left leg and a lump was discovered on his spine. Our vet partner has examined him, provided all necessary shots and preventatives, and will schedule the ACL surgery. A CT scan has been done on the mass. Once the results are in, the necessary next steps will be taken.
---
Foster Update: 11/8/22
Sweet Bentley is a big boy. He initially weighed in at 120 pounds and is now down to nearly 100 pounds. He continues to adjust from eating people food to dog food. Bentley had a torn ACL in his back left knee. He's had his surgery and is getting around surprisingly well after a short recovery period. If you are old enough (like me) to remember the TV series Gentle Ben it is a very appropriate moniker for this big boy. It's more than his weight, he's tall, long, and has a big blocky head. Despite his size, he couldn't be gentler. Sweet, loving, and affectionate, Bentley is the perfect dog in all respects. Although he pulls quite a bit on the leash when he's rushing to go out to go potty, he is otherwise a perfect gentleman on a leash. He is completely house trained. Because of the surgery, he is on restrictions. He's not thrilled with our 15-week-old puppy, but likes our 7 year-old dog. It's obvious "Ben" would really like to run and play, so keeping him calm can be a bit of a challenge. With continued weight loss and recovery time, this guy will be a great companion and looks forward to a more active lifestyle.
---
Foster Photos 11-13-2022: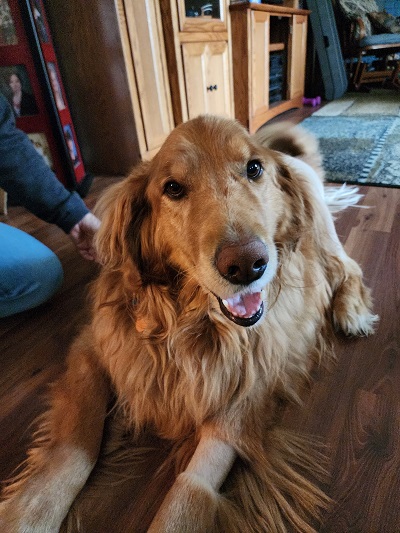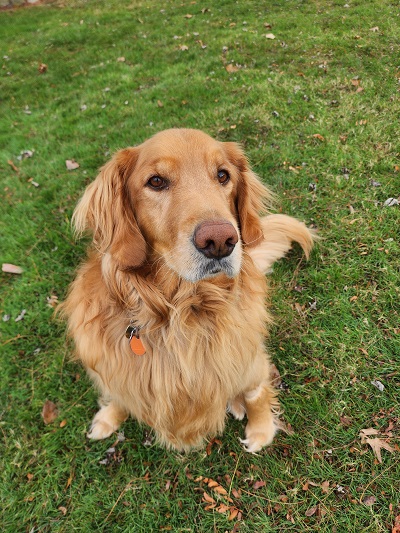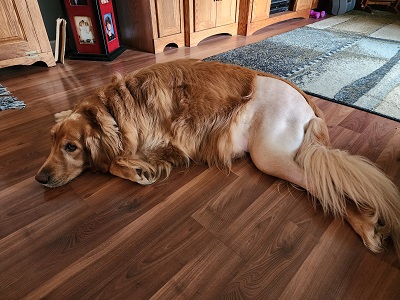 Foster Photos: