Available for adoption - New Update & New Photos!
Gender:
Female
Age:
8 weeks old
My Special Sponsors:
Available for sponsorship!
---

Needs to have a fenced environment and would benefit from obedience training.

This girl is a breeder relinquishment. Apricot was thought to have a leg/hip issue. Our ortho partner has given her a thorough exam and x-rays and good news is everything appears just fine. She is an adorable fluffball. Once she makes her way to foster, she'll charm them for sure.
---
Foster Update: 11/28/22
Apricot is truly a gem and whoever gets her is going to be so lucky. She is truly one of the smartest puppies I have ever met. While she is not completely house trained, she is quickly learning. She understands the word "no" very well. She is learning what things are toys and what items like shoes are off-limits, but will need ongoing guidance with this. She is great walking on a leash and regularly goes for walks with me. Her ideal family would be someone who enjoys walks. We've been dressing her in sweaters with the cold weather and she doesn't mind wearing them. She loves people and playing with other dogs. She is sweet, playful and very intelligent. Apricot is a wonderful puppy!
New Photos 11-23-2022: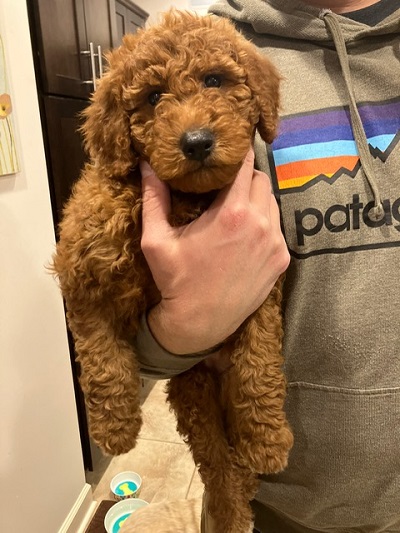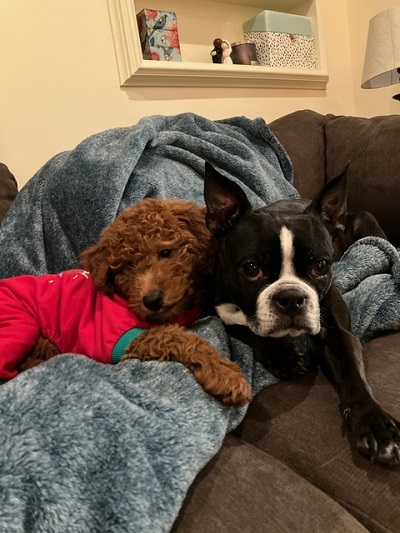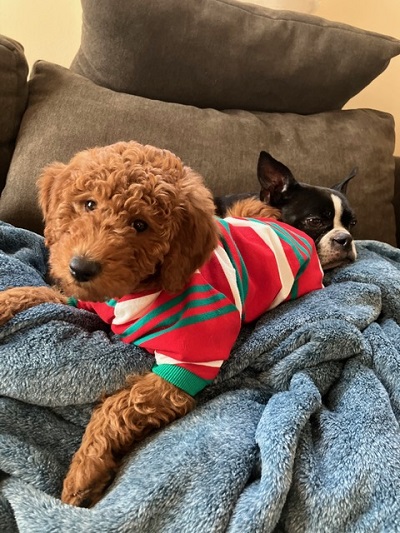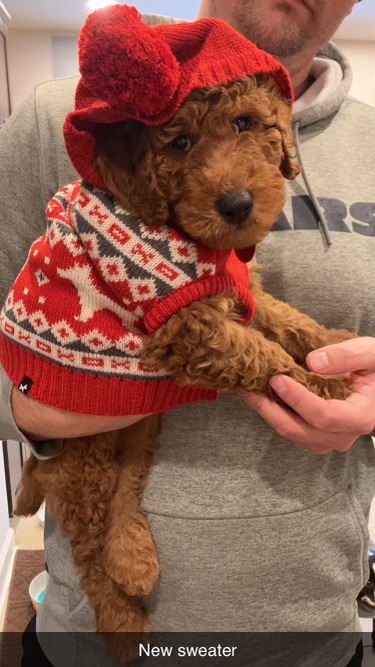 Intake Photo: