Adoption pending!
Gender:
Female
Age:
5 years old
My Special Sponsors:
Available for sponsorship!
---

Needs to have a fenced environment and would benefit from obedience training.

Our transporter reported Bree is social and friendly. She is a breeder relinquishment, so this is great news. She is scared of quick movements, which is typical, she'll need time to come around. She's a bit overweight, she needs to tone up! Bree has a wonderfully exuberant personality - happy and a wag-er. She has been vetted and she has an eye issue which is being addressed.
---
Foster Update: 1/16/23
Hi! My name is Bree and I am ready for my forever home! I have learned a lot from my foster home in the 2 weeks I have been here and my foster mom says I am a quick study. I have learned that the television really isn't scary, the vacuum isn't going to eat me, I can go up and down steps now, and inside dog beds are really nice! There is even a big box here full of toys that I can play with. I don't know what those balls and stuffed things are for but I love to chew on all the bones. I am allowed to pull out anything I want and chew them all day if I want. I am told I am not supposed to take anything off the tables and counters though and am doing better with that, although I sometimes need reminders. My head is the same height as the kitchen table and all that food looks so good! I potty outside and I love to run in the backyard and roll in the snow. I think it would be fun to play with another dog, but my foster sister is pretty old and she doesn't feel like playing with me so I have to amuse myself for now. I also love to take walks. I am learning how to not pull my foster parents when I walk and they say I do well except when I get scared by big trucks. I love kids too and like to give them kisses! I haven't met any cats yet so I am not sure if I could control myself enough not to chase them, but I could try! I do occasionally still get scared of things and then I crawl and pee a little bit, but my foster parents say they are proud of me and I get braver every day.
---
Foster Photos 1-16-2023: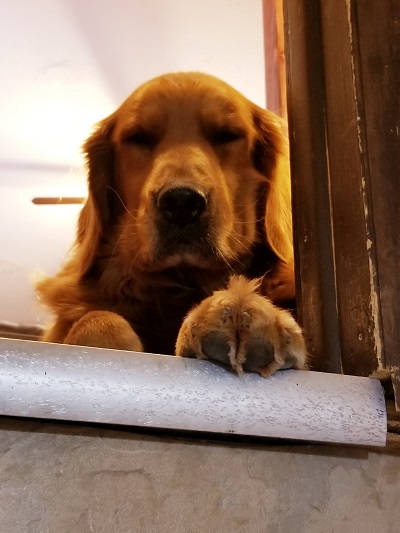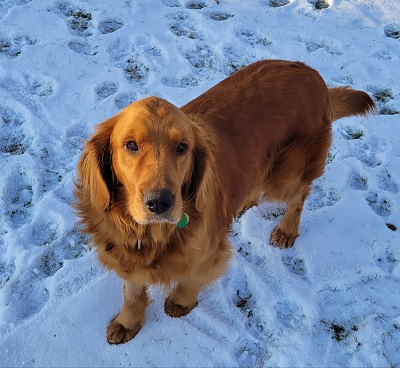 Foster Photos 1-1-2023: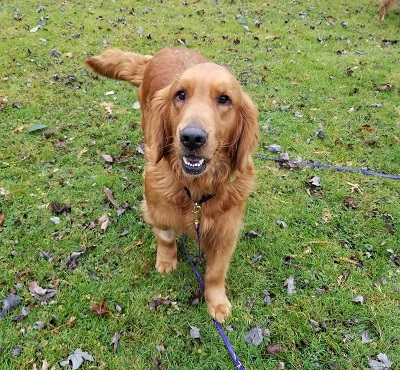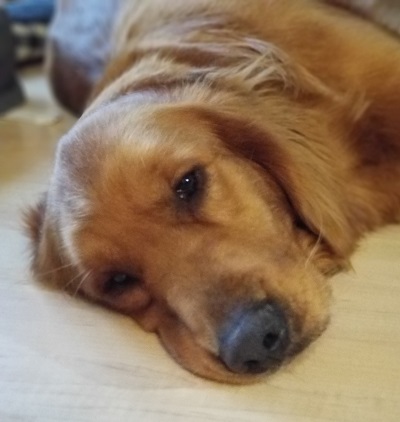 Foster Photo 12-31-2022 (Bree back right with foster sister GRIN alum Meko front):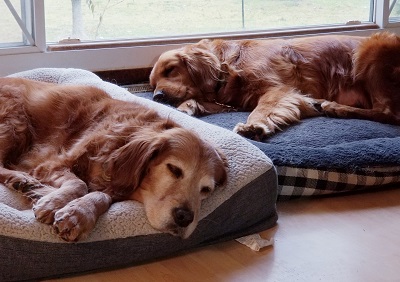 Intake Photo: