Available for adoption- Update & New Photos!
Gender:
Female
Age:
5 years old
My Special Sponsors:
Available for sponsorship!
---

Needs to have a fenced environment and would benefit from obedience training.

This breeder relinquishment is new to GRIN. She's sweet and shy, likely she'll bloom in her new home. She recently had pups and is ready to retire and lead the good life. Could you be her friend?
---
Foster Update: 3/27/23
Bella is an incredibly sweet and smaller/lean girl, at about 50lbs. She is trusting and quiet, but takes time to warm up and learn your behaviors and personality. Now that she has been in foster for 3 weeks, she will more comfortably walk from room to room in the house without having to be encouraged to do so. She loves to be petted and softly spoken to, and will reward you with the most rapid tag wagging you have ever seen. Sometimes she will stop you from petting her so that she can kiss your hands. She loves toys of all sorts and will carry them around and collect them in her crate to say "mine!" She desperately wants to be a spoiled couch potato, but is still working on her bravery to jump up on her own. Slow and consistent changes seem to help her more comfortably acclimate to this whole new life she's found. Her goofy personality is really starting to peak through. She is so grateful to just be a dog now, and will reward her forever family with so much love.
Foster Photos: 3-25-2023: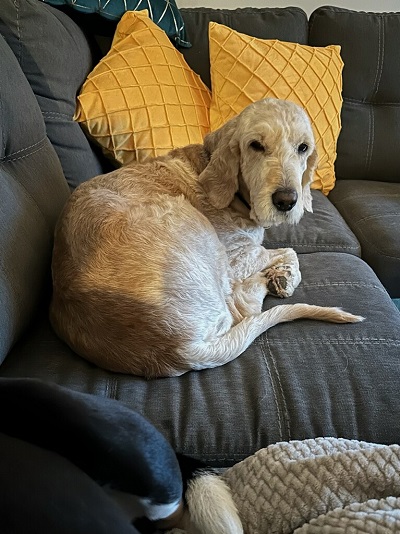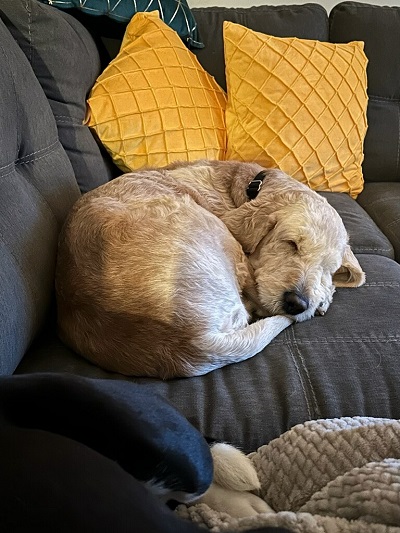 Foster Photo 3-4-2023: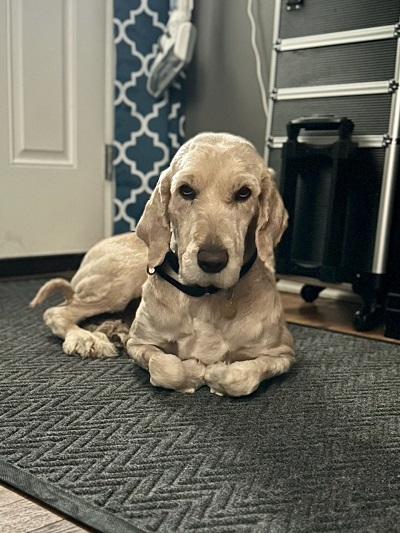 Foster Photo 3-3-2023: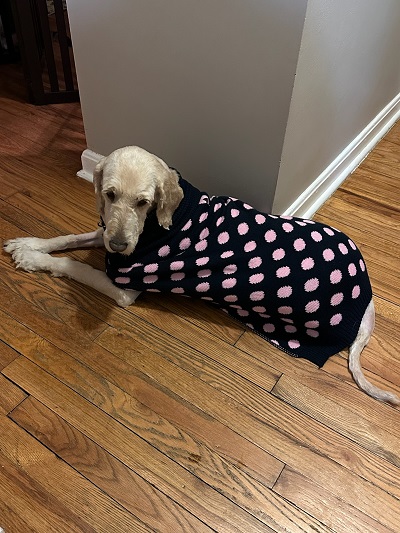 Intake Photo: