Adoption pending!
Gender:
Female
Age:
5 years old
My Special Sponsors:
Available for sponsorship!
---

Needs to have a fenced environment and would benefit from obedience training.

Dora came to us from China. She is a precious, pretty girl. Our vet partner declared her as a sweet, happy girl! What's better than that? She is in foster care where she's learning the ins-and-outs of being part of a pack, having fun, and resting up after her long trip from overseas. Stay tuned for more on her personality.
---
Foster Update: 5/4/21
Hi everyone, Dora here! I'm a 5 year old female and boy, do I LOVE to be outside! I get so happy when my foster mom walks to the door that I hop up and down! Not only does my tail wag, but my whole body wiggles! Something else I really love - EATING! I'm very good and eat all my food at meal time, but my foster mom says I might do well with a slow feeder bowl because I gobble it up so fast. I'm trying to learn manners too, like sitting before I eat my food or get treats and am learning to be gentle when taking food from people's hands. I sleep in my crate at night, hardly making a sound and can make it through the whole night without any accidents. The resident dogs are teaching me so much, like when foster mom works it's time for us to rest, and I'm learning how to play fetch too! I don't always bring the ball back but if you get really excited, clap your hands and call my name, I bring it back. I've only had to ride in a car a few times but I'm pretty good and will lounge in the back the whole ride. More than anything I love to be where the people are. I'm quite a snuggly girl and I would love nothing more than someone to love on me forever.
---
Foster Photos 5-1-2021: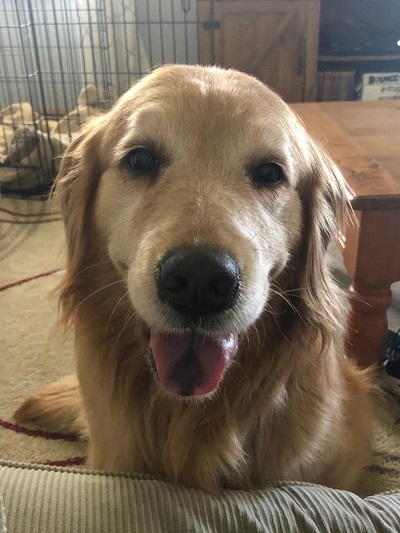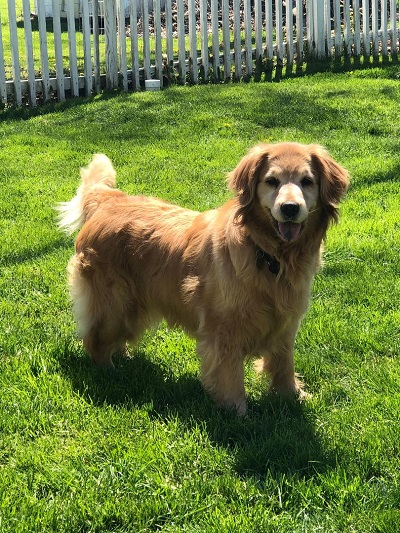 Intake Photo: