Adopted!
Gender:
Male
Age:
10 weeks old
My Special Sponsors:
Available for sponsorship!
---

Needs to have a fenced environment and would benefit from obedience training.

Look at that handsome brown spotted Doodle face! This puppy is a breeder pup, and he's a social guy with potential for being "wild and crazy!" Decklan's been vetted and is in the care if a foster mom. Stay tuned for more.
---
Foster Update: 3/23/21 -
Decklan is being a very good puppy in his foster home! He is working on potty training and doing well, not having an accident in several days. He sleeps through the night in his crate and plays near his foster mom in a playpen during the day. He loves his foster sister & can be found cuddling next to her and napping together but also doing typical puppy things such as trying to play with her tail. Decklan is a sweet puppy learning new things every day from his foster family!
---
Foster Photos 3-23-2021: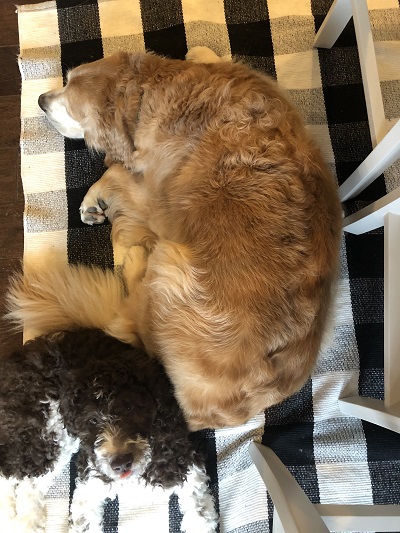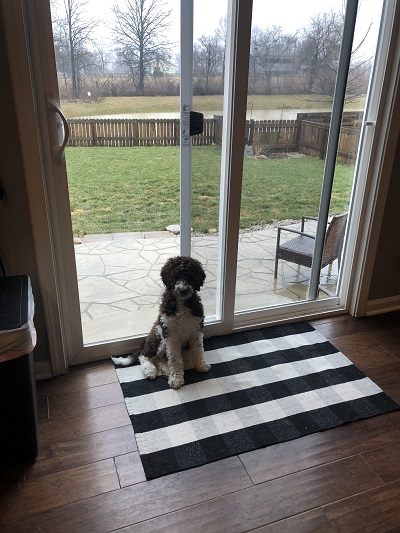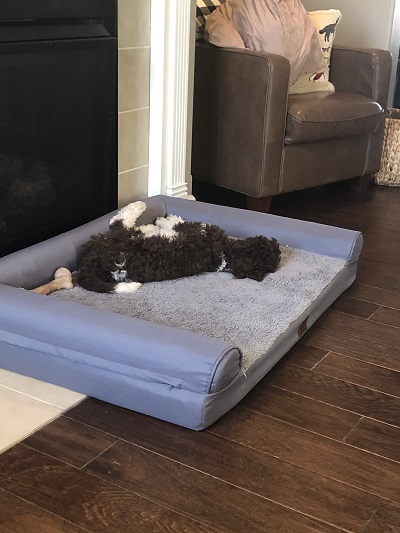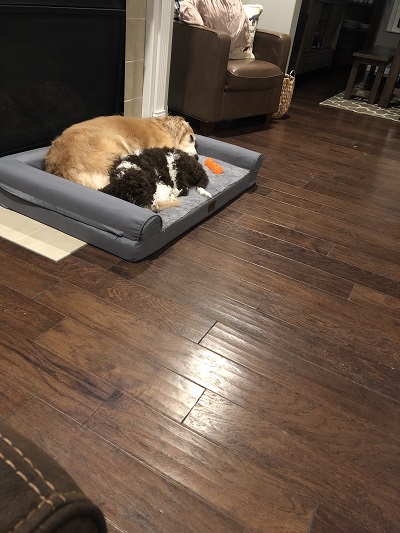 Intake Photos: