Adoption pending!
Gender:
Male
Age:
3 years old
My Special Sponsors:
Available for sponsorship!
---

Needs to have a fenced environment and would benefit from obedience training.

Big, beautiful cream-colored Jasper is a relinquishment to a shelter. He had been used for breeding but they were done with him as he had thyroid issues. It was also discovered that this nice boy is heartworm positive, so he'll remain with our vet partner for the time being. He is overweight at 90+ lbs. and will need to slim down for his hips and overall health. We know he's socialized, has been around kids, is housebroken, and was often indoors with the family. He should transition into a new home with ease.
---
Foster Update: 4/21/21
Jasper's Foster Mom reports he is doing well and will soon return to our vet partner for his final HW treatments. While a dog is in recovery for heartworm, their activity level is restricted as to not raise their heart rate as the worms are dying off. Jasper has been such a good boy during this time & is maintained on leash while outside and crate rest or relaxing in the home. Foster Mom reports he is a very loving, gentle boy. He LOVES being brushed and is very trustworthy in her home. With the nice weather, Jasper loves just sitting outside on the deck watching the world pass by. Another past time of his is watching TV….he will sit and watch for quite some time so foster Mom will put animal shows on just for him. As mentioned in his profile, Jasper is overweight weighing in at 97 lbs. Foster Mom is doing her best with a healthy diet but once exercise can resume, Jasper will be able to lose some weight.
---
Foster Photos 6-1-2021: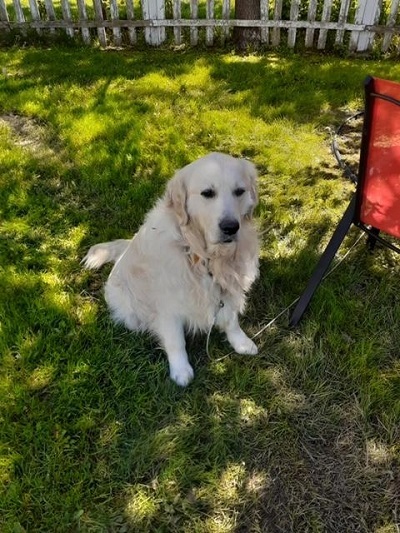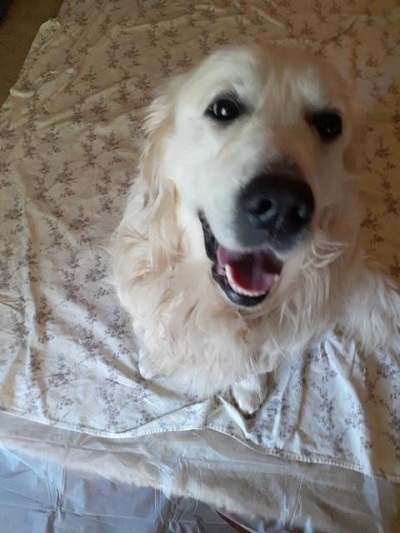 Foster Photos 4-14-2021: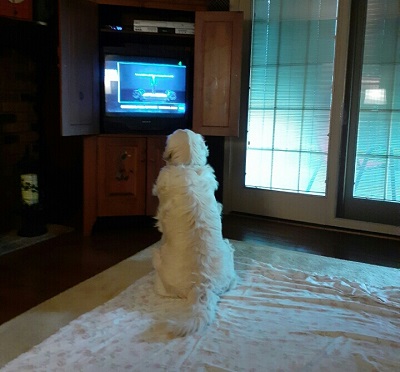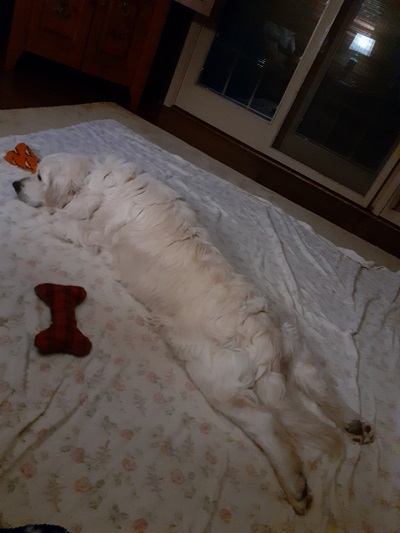 Intake Photos: