On Hold! Update, New Photo and YouTube Video!
Gender:
Male
Age:
2-3 years old
My Special Sponsors:
Available for sponsorship!
---

Needs to have a fenced environment and would benefit from obedience training.

Birch came to us when we answered a plea for help from Rico Pet Recovery. They were working in Southern Ohio to rescue 11 dogs which had been dumped in a rural area. A property owner was feeding the dogs who were roaming the general area. GRIN agreed to take in and help with 4 of these dogs who appeared to be Golden or Golden mixes. Birch has been fully vetted, and our partner declared that he is a happy, outgoing boy. She also noted that he has urinary, skin, and ear infections and he's being treated for all. His foster will send updates on his progress. Stay tuned.
---
Foster Update: 5/28/21
Birch is adjusting well to life inside a home, something perhaps he has never experienced before. His foster reports that he is a very high energy, loving boy. He's very affectionate towards humans and plays well with the resident puppy. Birch does well in his crate and is treat motivated. One of his biggest hurdles has been house training which he is still working on everyday. Birch had a chance to meet the resident cats and was a nice boy to them. His skin is already looking better and he loves belly rubs! He can be shy when meeting new people but follows his fosters everywhere and is very affectionate towards them. Overall he's doing great learning what it means to have a home and kind humans around him!
---
Foster Photo 6-09-2021: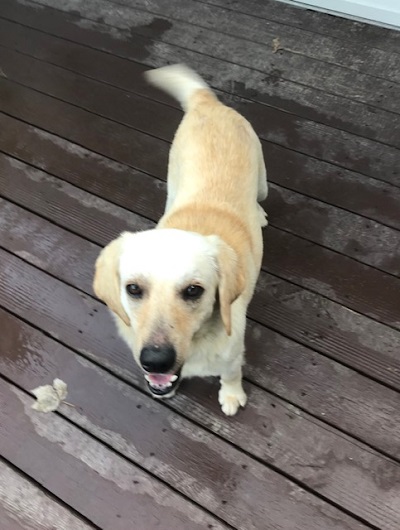 Foster Photos 5-29-2021: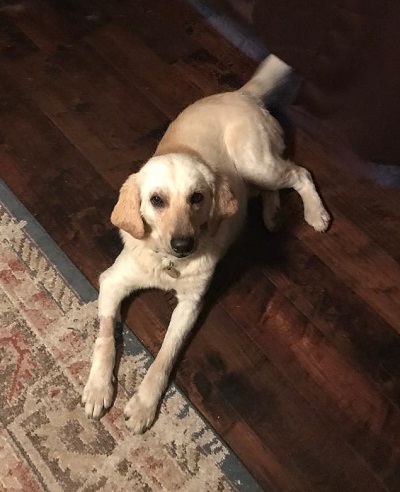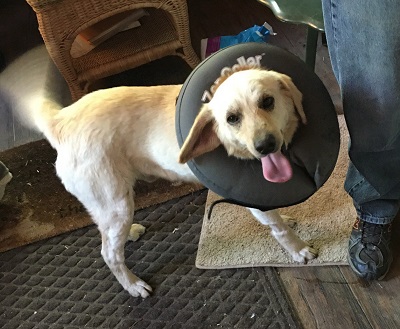 Intake Photos: