On Hold!- Update and New Photos! -Pair with Marley
Gender:
Female
Age:
10 years old
My Special Sponsors:
Available for sponsorship!
---

Needs to have a fenced environment and would benefit from obedience training.

This sweet girl came in with her fur bid, Marley, whom she adores, so we'd prefer to place them together. Their owner is ill and cannot care for them any longer – sadly – she loves her animals. Both dogs are good with other pets – they were raised with a cat. The duo is used to a traditional fence, likes walks but do pull on a leash, their adopter will need to work on this. Other than that, they have good home manners and are overall great Goldies.
---
Foster Update: 6/1/21
Abby is a sweet, warm 10 year old golden (75lbs.) who came into GRIN's care along with her brother Marley. Abby loves to be petted but is not demanding. She gets along well with other dogs and cats and always wants to be part of the action. She has started playing with toys in the foster home. Abby suffers from arthritis and hip dysplasia, but can keep up with the younger, other dogs in the foster home.
---
Foster Photos 6-1-2021: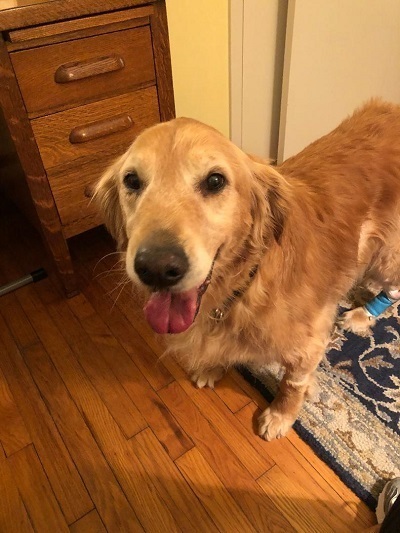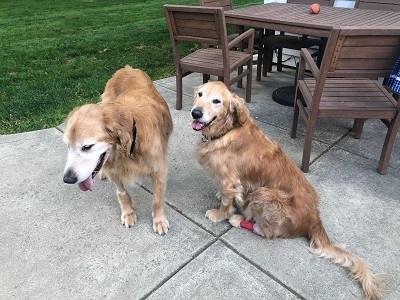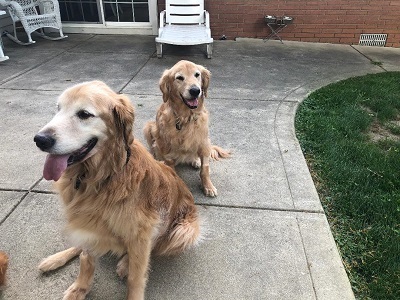 Intake Photos: