On Hold!
Gender:
Male
Age:
3 weeks old
My Special Sponsors:
Available for sponsorship!
---

Needs to have a fenced environment and would benefit from obedience training.

Our Golden girl, Lavender nka Emmie, came to GRIN in mid-April, and she soon went into foster care. They fell in love and "foster failed" almost immediately! Low and behold, about a month later it was clear that this one-time stray gal was in a family way. She gave birth to eight pups at her adopter's home – our vet partner helped facilitate the birth of the ninth. The pups, known as the Peanuts Gang, are Charlie Brown, Snoopy, Franklin, Linus, Woodstock, Lucy, Marcie, Patty, and Violet.
These sweet bundles of fur are half Golden, but the other breed/breeds are unclear because of their diverse coloring. Two pups are black spotted, two are gray spotted, two are black, two are black and brown brindle, and one is black and gray brindle. What we do know is that they're all healthy, mom included. Thanks to our vet partner, and a special thanks to Emmie's adopters who are caring for the family.
Once they're close to the appropriate age for adoption, we will accept applications. Information will be provided on our website (grinrescue.org). Applicants must live in our service area, pass a vet check, and other criteria listed. If you would like to donate to the care of the puppies, please click the Donate button on this page, or shop our Amazon wish list at //smile.amazon.com/.../genericItemsPage/1LT6SYEKN1U72.
---
3 weeks 6-19-2021: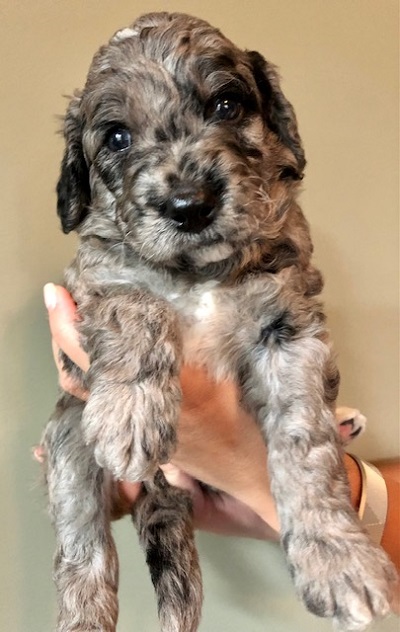 2 weeks 6-09-2021: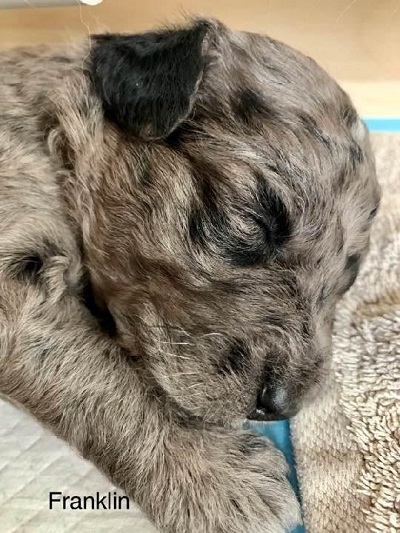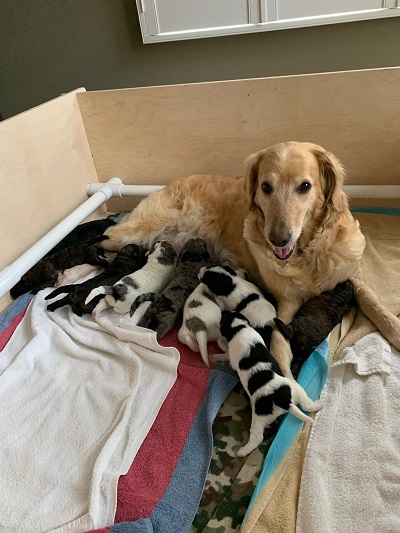 1 week: