Available for adoption - New Update & New Photos!
Gender:
Female
Age:
5 years old
My Special Sponsors:
Available for sponsorship!
---

Needs to have a fenced environment and would benefit from obedience training.

Look at this pretty girl! While Alexis was initially timid, she did warm quickly. She walks okay on a leash and will gladly welcome more training. She's a sweet, sweet girl and will enjoy lots of love. She's had several litters and will appreciate retirement. This Golden's going to make a wonderful companion!
---
Foster Update: 11/4/21
Alexis continues to gain confidence in her foster home. She has had only one accident and now goes outside easily when called to the back door with her foster sister. She sits nicely to wait for her food and is eating well, learned to sit and is working on down. She loves attention and is happy to greet houseguests of all ages, lapping up all the petting people will give her. She gets along well with her foster sister and has no trouble with the resident cat. Alexis does use her crate to sleep in and when she gets nervous and is crated when her foster family leaves the house.
She is learning proper house manners and will stick her nose on the counter and occasionally pick up soft things she shouldn't, but will easily give them up. Her biggest issues are still outside of the house. She will not go out the front door, nor will she walk on the busy street. With encouragement she will now hop in the car and be driven to a quiet side street to take a walk. She will walk for a bit (for safety walking with both a collar and a harness), but as soon as she sees someone mowing their lawn, or a car go by, she freezes and needs lots of encouragement to walk a bit more, until something else spooks her. Alexis is a work in progress, but will be a loving new member to the right home that is willing to work with her gradual improvement in self-confidence.
_______________________________________________________________________________________________________________
Foster Update: 10/8/21
This mill Mama is very sweet and still very afraid of the new world around her. She is very comfortable in her crate, but needs much coaxing to go outside to do her business. Once done she is in a hurry to return to the safety of the house. If the door of her crate is closed, she will lay right outside of it until asked to go outside again. Alexis does love people and if someone sits next to her she will be happy to be petted and will even stand up and pursue the person a few feet to continue the attention until you start to get too far away from her safe space.

Alexis loves children. Her first unprompted exploration out of her safe space was to say hi to her fosters 10 month old grandchild. She even was lured outside when they held the baby out every few feet for her to follow! She even decided to come out of her space several times in the past 2 days to visit the kids and the kids' toys (she will need to learn the difference between dog toys and kids' toys!) but that's a problem we will be happy to work on as she comes out of her corner more often. She shows little interest in the resident dog and a little more interest in the resident cat at this time.

Alexis needs time to gain confidence and familiarity with her new world, but once she does someone is going to get a very sweet pup who we suspect has some playful energy!
_______________________________________________________________________________________________________________
Foster Photos 11-4-2021: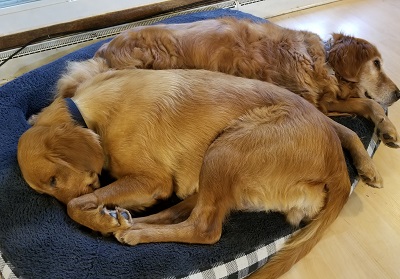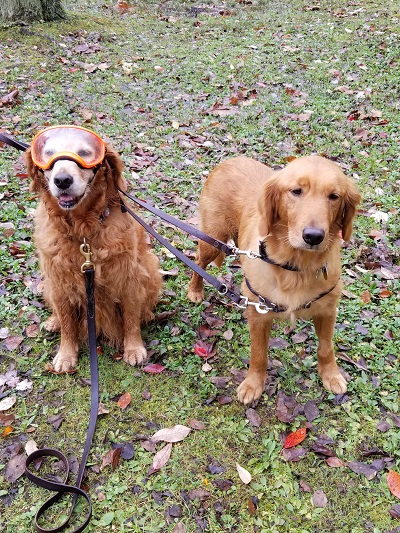 Foster Photos 10-7-2021: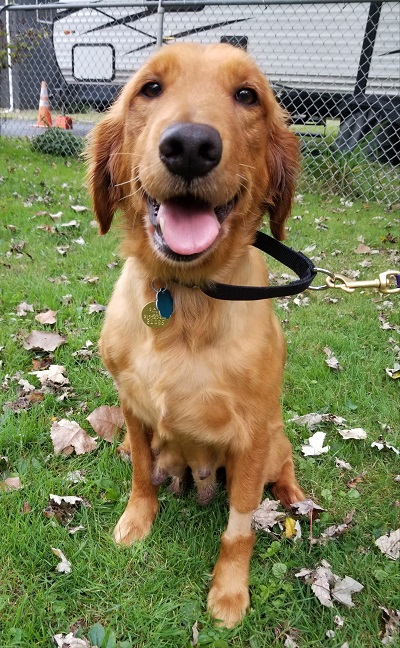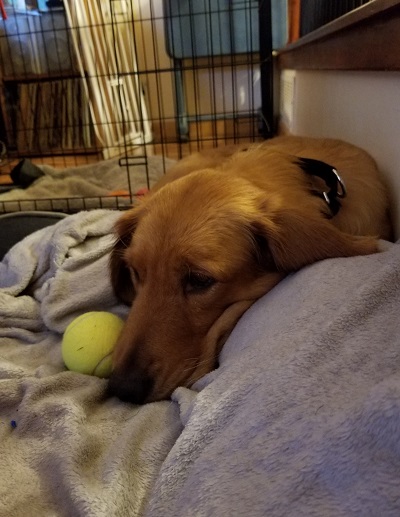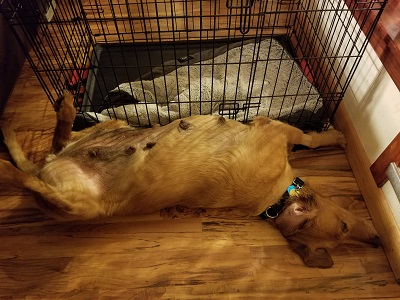 Intake Photos: