Adoption pending!
Gender:
Female
Age:
8 years old
My Special Sponsors:
Available for sponsorship!
---

Needs to have a fenced environment and would benefit from obedience training.

Lola's an assertive Golden! Her adopter will need to watch her closely- she likes to poke around in her human's things. She may need extra exercise and a good diet - she could benefit from dropping a few pounds. Lola's used to older children and is fine with them. Her family opted to relinquish her as they're super busy and wanted her live a wonderful life.
---
Foster Update: 10/29/21
Lola loves people. When we picked her up she seemed to take to us almost immediately. At first she was a little restless, but since she has gotten the lay of the land she is much more relaxed. She will run to greet you at the door and sometimes gets too excited and likes to jump for your attention, this is something she has gotten better at over the week as we make a point not to get her too excited. She will sleep in her crate and we have transitioned her out of the crate over the past couple days & she is now sleeping in the bedroom or living room with no issues. . She will get into the garbage can so we make sure to keep it put away or the door shut to the bathroom. Lola likes to steal your socks! Other than that, we have not had any issues with rugs, furniture, etc. and she has had no accidents in the house. She walks well on a leash; however, she will pull if she sees a squirrel, dog, or cat. Lola is one of the sweetest dogs I have ever met and she needs love and attention. She wants to be petted all the time and needs to be near people. If you walk out of the room she will instantly get up and follow you. Lola is active and would do well with people who love to be outside, go for walks, and play fetch.
---
Foster Photos 10-28-2021: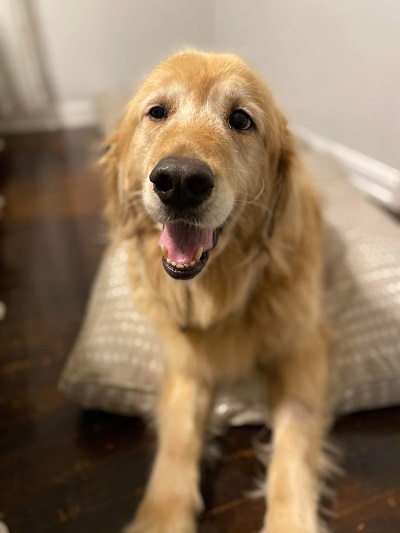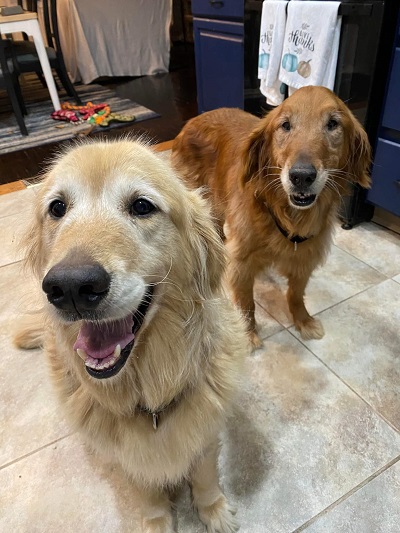 Foster Photos: