Available for adoption - Pair with Maya - Update & New Photos!
Gender:
Female
Age:
3 years old
My Special Sponsors:
Available for sponsorship!
---

Needs to have a fenced environment and would benefit from obedience training.

Molly is a gorgeous English cream girl, and we're fortunate to say she's a GRIN Golden. She came to us with her littermate, Maya. Like her sis, she's very energetic with lots of pep - read: plenty of exercise will be beneficial for her.
---
Foster Update: 11/8/21
Molly is a shy girl. If she hears an unexpected noise or there is sudden movement, she will go running. She enjoys being outside and exploring her surroundings but is always checking to see how far off her sister is. She sometimes has difficulty going through the front door but is able to move through carpeted rooms freely. She watches the cats walking around her and hiding from her but does not attempt to pursue them unless the run from her & her sister wants to join in on the chase. Molly loves attention & is content to sit & let you pet her for long periods of time. She is learning not to jump up for attention. She is having an occasional accident in the house. She is afraid to go all the way into her crate, but will eat in it & lay in front of the door. She sleeps thru the night, but if hears a noise, she will bark for a short time. Molly loves toys, balls, & chews.
Foster Photos 11-5-2021: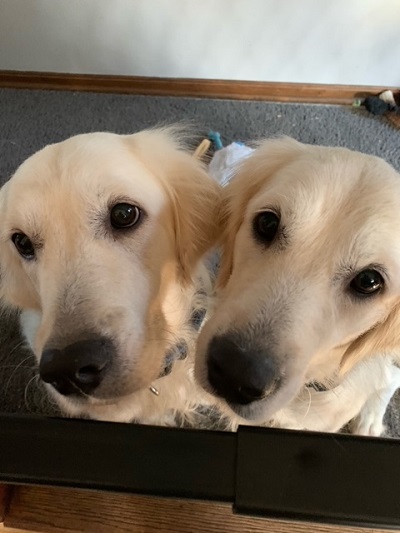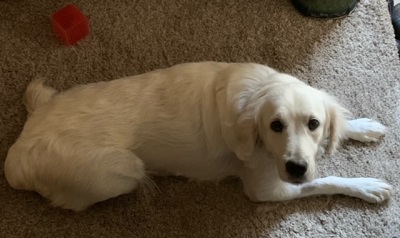 Intake Photos: