Available for adoption - Update & New Photos!
Gender:
Female
Age:
5 years old
My Special Sponsors:
Available for sponsorship!
---

Needs to have a fenced environment and would benefit from obedience training.

Bethel is a one-time breeding gal. She is nice as can be and social too. Her intake pics are hard to tell she's a curly-haired Doodle - she came in shaved, likely due to matting. She walks well on a leash, and we'll see she gets a sweater to keep her warm during these cold months.
---
Foster Update: 11/19/21
Bethel makes friends wherever she goes. She is good on a leash and is eager to go for a walk or a ride in the car. She often falls asleep during car rides until she reaches her destination. When out walking she is happy to meet people that we pass.
Bethel is very comfortable with her foster siblings and often shares bed space with them. At times, she chooses to go to her crate and curl up in her own space. She will nap in the crate with the door open until it is time to eat or go outside. She eats well out of her own dish and will finish up anything that her foster sisters don't eat. She has not had any accidents and goes outside when it is time to potty.
Bethel has spent time going to work with her foster mom. She and her foster sister hang out on the big dog bed and greet anyone who comes into the office. She likes being petted and is happy to lean into you and get as close as possible.
Foster Photos 11-18-2021: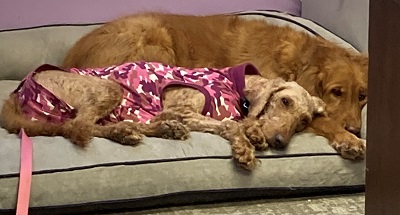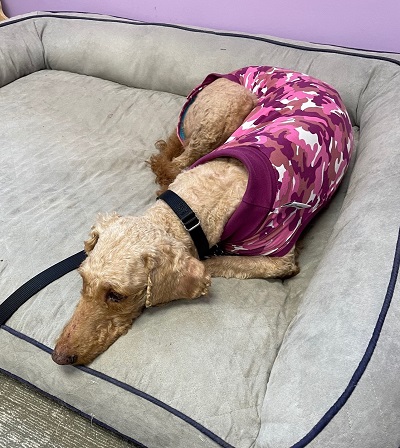 Intake Photos: