Adoption pending!
Gender:
Female
Age:
2 years old
My Special Sponsors:
Barry, Valerie & all our loving pets- past & present.
---

Needs to have a fenced environment and would benefit from obedience training.

No Dogs

No Cats

No Kids

Maisey came to GRIN last month. She appeared a little frightened, so off she went to loose insecurities at our trusted foster/trainer. She's likely going to find her forever home pretty quickly - she's opening up! Stay tuned for more.
---
Update: 1/6/22
Little Maisey came to GRIN after a good Samaritan found her wandering alone. Hard to believe nobody claimed this cutie pie! Maisey is initially shy with new people but after just a few minutes returns to her bouncy and playful self, quickly coming out of her shell. She is currently in the care of our trainer who describes her as wonderfully sweet and indicates she is quickly picking up on commands and walks well on a leash. This little gal very much wants to please. Does she love toys? Yep.....loves to shred them!
We are not sure how she is with other dogs. Upon intake she was a little growly but we have seen some improvement so it could be she just needed some time to decompress. Who knows what she may have experienced when she was out there on the streets? Maisey does have a prey drive so we do not recommend a home with cats or other small animals.
Maisey was just spayed and will be available for adoption after she has some time to heal.
---
Update: 8-18-2022
Meet Maisey!
Maisey is a 1-2 year old female who lived some of her life on the streets. GRIN was fortunate to hear about this girl and brought her into our program. Maisey has been staying with our trainer learning how to trust people. We are so proud of how far she has come and she is now ready for adoption!
She's a very sweet girl who is in need of a patient home that will give her the time she needs to adjust and will need you to take it slow. Initially she can be shy but quickly warms up to you and will be your best friend. Maisey will do best as an only dog in a home without kids. When Maisey is comfortable she is very affectionate and snuggly.
She loves playing outside and would love a yard to run around and explore. If you have tennis balls that's a bonus! She is house trained and leash trained.
A perfect home for Maisey would be an individual or couple who enjoy spending time in the back yard with her. She would love to be your companion for gardening, relaxed barbeques, and walks in the neighborhood. A home where there aren't a lot of visitors would help her feel more comfortable, especially in the beginning.
To summarize:
🖤 1-2 years old
🤎 active, sweet girl
🚫 No dogs or cats
🚫 No kids
✅ Quiet home
✅ Spends time in the yard or goes on walks
✅ Patience as she continues to adjust to life as a family pet
✅ Physical fence required .
If you think Maisey could be the perfect fit for you, please apply for her here:
www.grinrescue.org under adoption process.
New Photos 8-16-2022: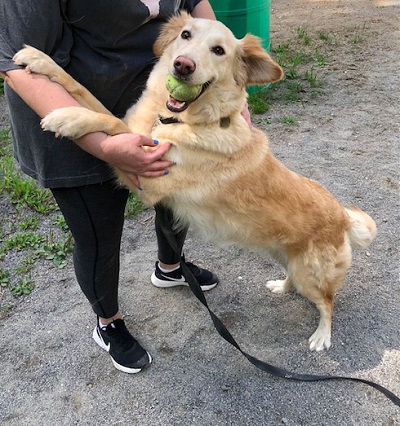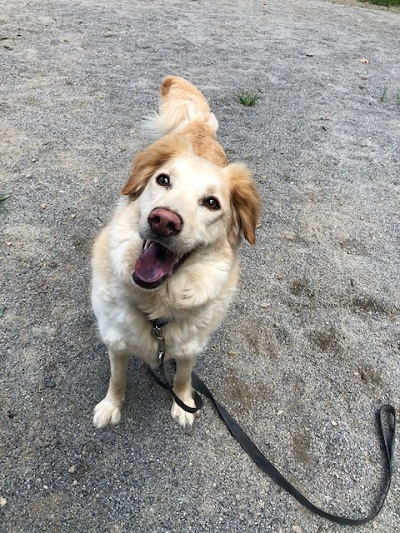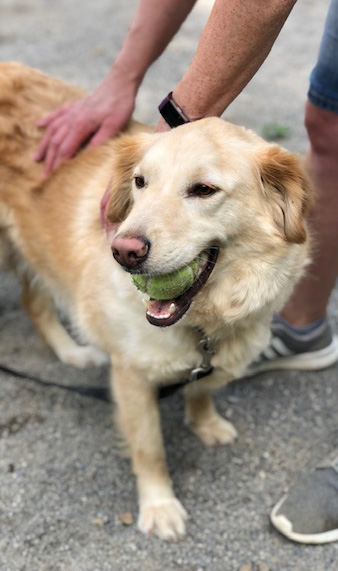 Intake Photo: