Available for adoption - Pair with Annie - New Update & New Photo!
Gender:
Male
Age:
8 years old
My Special Sponsors:
Available for sponsorship!
---

Needs to have a fenced environment and would benefit from obedience training.

Chase and his gal pal, Annie, are new to GRIN. They were sadly relinquished by their recent adopters who said they're super dogs. Originally from a shelter and puppy mill before that, neither is housebroken. The elderly adopters wanted to give them a terrific home, but their condo isn't suitable for this pair. A fenced yard and extra exercise will be beneficial. They're very bonded and are good with kids and dogs. We know they're very friendly and like most Goldens, crave attention.
---
Foster Update: 5/2/22
Annie and her best bud Chase are a bonded pair. They have made tremendous strides in their foster home the past two weeks. They have gradually been granted free rein of the house while their foster family is away and there have been no accidents or damage done in the house. In addition, they are come upstairs at night and sleep outside the bedroom in a loft area and there have been no accidents. Annie and Chase are fully house trained and very loving pups. They crave the attention of their humans and are now starting to play with the resident dogs. They are in the process of being trained to Invisible Fence. Annie is the more adventurous of the two, but rarely strays more than 25 feet from the garage. She loves laying and rolling in the grass and sticks by her buddy Chase. Chase likes to follow the resident dogs around when first going outside, but quickly returns to the grass outside the garage door or to the garage floor to lie down and survey all that's going on around him. He loves laying and rolling in the grass too. Annie loves to chomp on Chase's ear or leg to get him to play. Chase plays along, both running & jumping around in the yard. In the house they like to chase each other around. Annie and Chase will make a great pair of companions for their adopters. Both dogs are very timid and will avoid areas with loud noises. They are starting to learn basic obedience cues.
_______________________________________________________________________________________________________________
Foster Update: 4/22/22
Chase and his best gal Annie are settling into their foster home with the three resident dogs and two cats. Their former home indicated that Chase was not house trained, however, this does not appear to be the case except when he is startled or afraid, he will "leak" a little. He will need lots of love and attention so he can learn to trust humans and not be afraid of them. He sleeps through the night without accident in his crate. A fenced yard and extra exercise would be beneficial. Chase is a very sweet, loving, timid dog. He loves attention but easily stays out of your way when you need him to. He is persistent in getting attention from you when he needs to go outside. He is okay with other dogs. He is bigger than his girlfriend Annie and pulls somewhat hard on the leash but only when he really needs to go potty. Chase would be a great companion on walks in the park, etc. He is very attached to Annie and doesn't like being separated from her for very long, therefore, they need to be adopted into the same home. Initially, Chase will need a quieter environment to decompress, like his crate, where he can retreat from noise and activity. He loves people and wants to please them. They are very loving dogs!
---
Foster Photos 6-11-2022: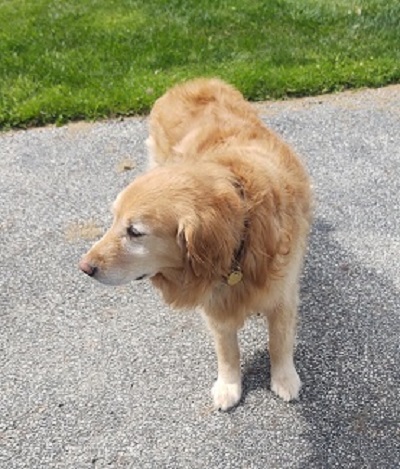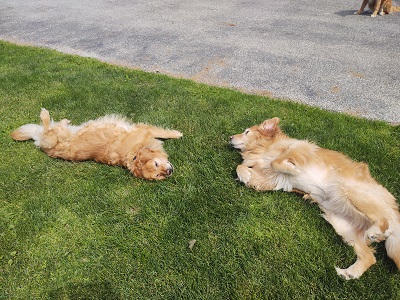 Foster Photo 4-30-2022: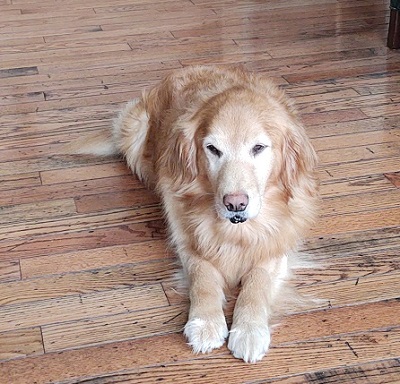 Foster Photo 3-23-2022: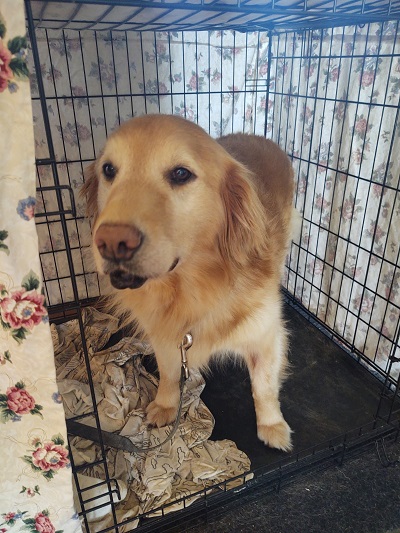 Intake Photos: