Hospice! - New Photo!
Gender:
Female
Age:
10 years old
My Special Sponsors:
Available for sponsorship!
---

Needs to have a fenced environment and would benefit from obedience training.

Annie is a dream dog says her foster! Annie's a soulful girl that came in from a shelter - she was an owner relinquishment. She is gentle and a very good girl. She's underweight, needs to gain another 8-10 lbs., has a UTI and an eye infection. She also has several malignant masses which are inoperable. The plan is that Annie will be a hospice dog with GRIN if an interested adopter isn't found, and we will care for her for her life, ensuring she has a good home and loved for however much time she may have.
---
Foster Photo 3-19-2022: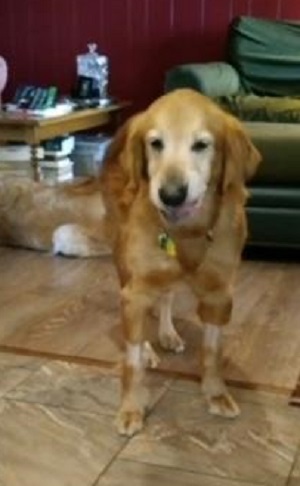 Intake Photo: