Hospice! New Update & New Photo!
Gender:
Female
Age:
10 years old
My Special Sponsors:
Bettina and Peter Holzer, in memory of our dogs, Charley and Sammy
---

Needs to have a fenced environment and would benefit from obedience training.

This gentle soul came to us via a shelter. Our vet partner has checked her over, and she's headed to foster care. Spring needs good nutrition and lots of care before heading back to our vet partner for spay.
---
Foster Update: 11/28/22
It's been quite some time since we've provided an update on Spring. She came into GRIN back in late April. She was found as a stray so GRIN had no history on her. She was examined and blood work done, found she was anemic, tested positive for Lyme disease, and her urine exhibited signs of possible early stage kidney disease. It was decided to send her to her foster home for some good nutrition and TLC until she was a bit more medically stable before having her vaccines, spay, and dental done.
Upon returning to our vet partner about a month later, more blood work was done showing major blood cell issues. Spring's white blood cells appeared "toxic" from a physiological standpoint. Our vet partner ruled out a number of major things but the diagnosis is suspected bone marrow disease and/or cancer of an unknown origin. Spring could not be spayed due to her condition and GRIN deemed a hospice dog.
Fast forward to today…Spring is doing well and enjoying life. She is in a loving, caring home with a golden companion named Baron. Her overall health has been good as she is not showing any symptoms. It is our hope that Spring will continue on this path.
_______________________________________________________________________________________________________________
Foster Update: 5/23/22
Spring has a bit more pep in her step. She will be heading back to our vet partner for a follow up soon. It is our hope that with the good nutrition and TLC she's received in her foster home, Spring will be ready for her spay. Spring loves to carry around her foster family's shoes and always greets them with a wagging tail. Her appetite is much better and we are hoping she's put on a few pounds. Spring enjoys spending time outside rolling in the grass and taking daily walks in the country. Stay turn for another update!
---
Foster Photo 11-10-2022: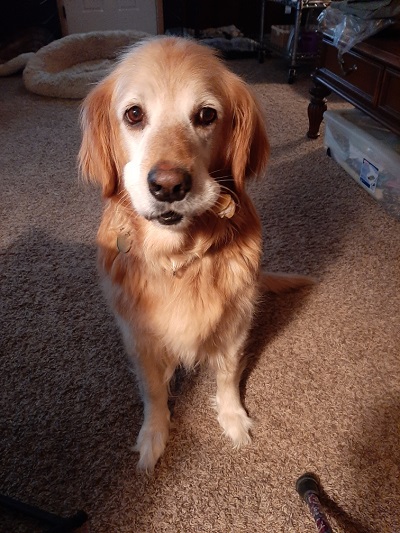 Foster Photos 5-17-2022: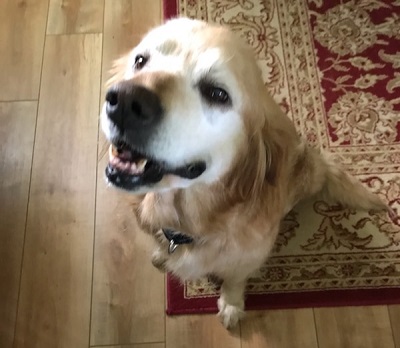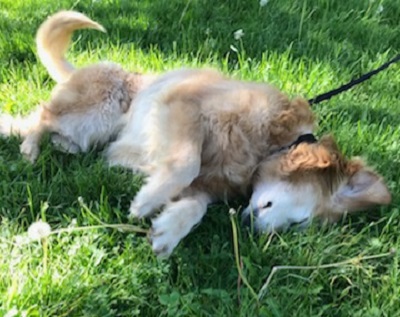 Intake Photo: