Adoption pending!
Gender:
Male
Age:
2 years old
My Special Sponsors:
Available for sponsorship!
---

Needs to have a fenced environment and would benefit from obedience training.

Charlie is a tan Goldendoodle, he was relinquished to a local shelter. He is looking for a new owner who will bring him into their family and adore him! Of course, as is recommended for all young dogs, training classes are definitely necessary - it'll help him be an excellent companion!
---
Foster Update: 8/29/22
If you like to laugh, then you'll love Charlie (aka Chuckles). In addition to being just about the sweetest dog we've ever met, Charlie is wonderful at putting a smile on your face. From his carefree jaunt on walks around the neighborhood, to his ability to imitate a pretzel with his long, lanky legs while sleeping, Charlie excels at bringing joy into the world.
Likes: walks (he's getting much better walking on a leash and rarely pulls. Bonus: he never gets overly excited when he sees another dog walking, which makes walking him a pleasure!); snuggles (Charlie is the King of cuddles, he loves attention and he's hard to resist with those sweet puppy eyes he gives you); investigating (Charlie is new to living indoors, so everything inside is interesting to him. He's made great strides in learning the indoor environment, rarely has accidents inside, and has adjusted well to sleeping on his dog bed at night).
Dislikes: Being told he can't help his foster Mom pick more tomatoes out of her garden (he's not good at NOT eating everyone he picks); being told his hugs are a bit too awesome (we're working on how to say hello to his people when they return home); dog toys (he's not quite sure what these are just yet, he prefers to spend his free time gazing adoringly at his person).
Charlie was timid when we first started fostering him, but quickly grew attached to his foster mom and sister. He has taken a bit longer getting to know the males in his foster family, but with a little patience and some treats, he's made some big strides.
_______________________________________________________________________________________________________________
Update: 8/8/22
Looking for a devoted companion? Charlie is your guy. Charlie is looking for a family where he can be the center of their attention. Charlie is young so his fur-ever family will need to continue with training to set him up for success. He gets along well with other dogs and is fine with cats. This fun loving super sweet boy is looking for his human to snuggle with!
______________________________________________________________________________________________________________
Update: 7/15/22
Charlie has come a long way since coming into GRIN's care. Relinquished to a shelter, this boy was under weight and had clearly not been shown love or attention. He has been in the care of GRIN's training partner, learning lots of new things: how to sit and wait for his dinner, how to walk on a leash, how to do a down…basically how to be a dog! This big bouncy, goofy boy is still a work in progress but has made great strides. Stay tuned for more updates!
---
Foster Photos 8-26-2022: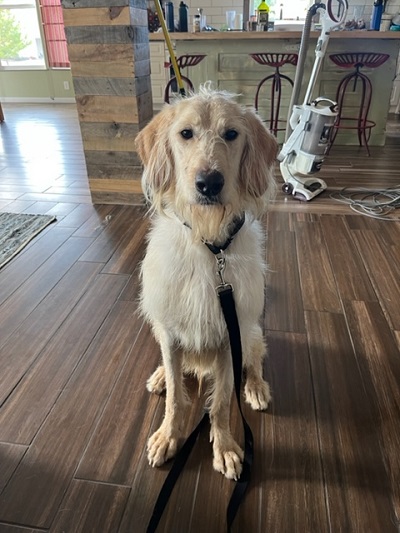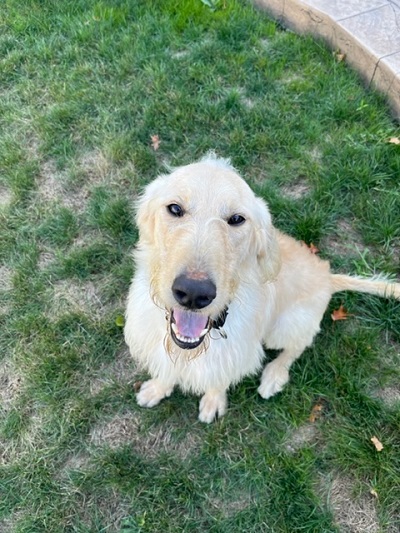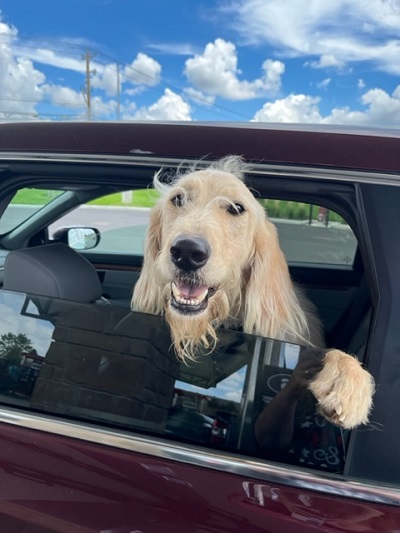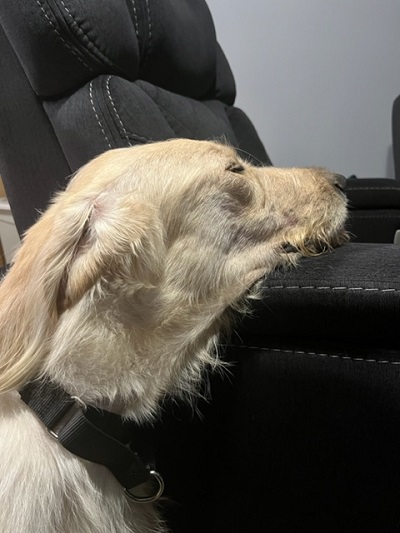 Photo 8-6-2022: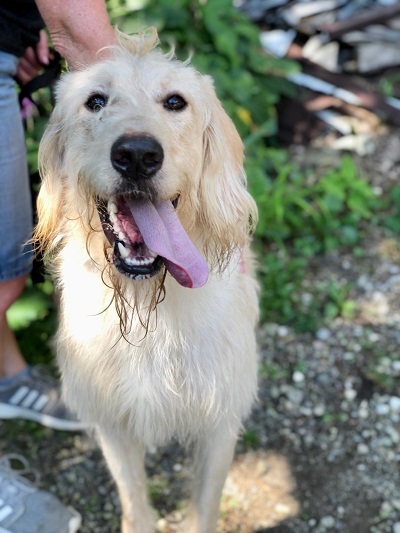 Intake Photos: