Available for adoption- Update & New Photos!
Gender:
Lucy
Age:
3.5 years old
My Special Sponsors:
Stephanie Szarka - In memory of my beloved golden, Morgan
With love from Shadow and Sandy Pizzo
---

Needs to have a fenced environment and would benefit from obedience training.

Lucy is a relinquishment. She's a pretty girl but unfortunately she has health problems. She has ACL tears in two legs and requires surgery. She's on her way to foster care. She'll be scheduled for an appointment with a specialist and have subsequent surgeries. Keep her in your thoughts for a speedy recovery.
---
Foster Update: 10/13/22
X-rays showed Lucy's first surgery was a success. As a result, on September 30th she underwent surgery on the second leg. After an overnight stay in the specialty hospital, Lucy is back in the care of her foster family on crate rest and limited mobility allowing the area to heal appropriately. In eight weeks she will go back for a final check and assuming all goes well will be deemed adoptable.
This girl has been through a great deal in just a few short months. In spite of all of the pain she endured before and after surgery, she still remains sweet and lovable. We so appreciate the amazing care her foster family is providing.
Lucy's expenses to date have been over $10,000. If you are interested sponsoring to offset Lucy's expenses you can donate online.
_____________________________________________________________________________________________________________
Update: 9/7/22
We are happy to report Lucy is doing well after her initial TPLO surgery. After discharge Lucy was on crate rest to support a successful procedure and ensure healing. The specialist is pleased with her progress and has recently released her to progressive rehab which consists of daily walking with an increase of 5-minute increments weekly. If everything continues to go well Lucy will have surgery on her second leg at the end of September.
Lucy is so sweet and has such a gentle nature in spite of everything she has gone through.
_______________________________________________________________________________________________________________
Foster Update: 7/26/22
An update on our wonderful foster Lucy. Lucy came to us 4 weeks ago and has fit right in. She is such a sweet girl and just wants to be loved by all that meet her. Because of her 2 torn ACLs her activity level is low but she does quite well on one floor level, has a couple of "babies" to love, and follows us around to be near. She never complains and is a very good girl. It has been fun to see her personality come out. With a reach of her paw, a snuggle of your ear, sitting all of her in your lap, or a tug at the leash to let you know it's her turn to walk you.
On Wednesday August 3rd Lucy will have her first TPLO surgery on one of her legs. There will be an 8-week recovery and then hopefully the second leg also followed by another 8-week recovery period. Although this sounds like a lengthy process, we are excited for her to get more mobility and be able to do things that are quite difficult her now.
---
Foster Photos 10-12-2022: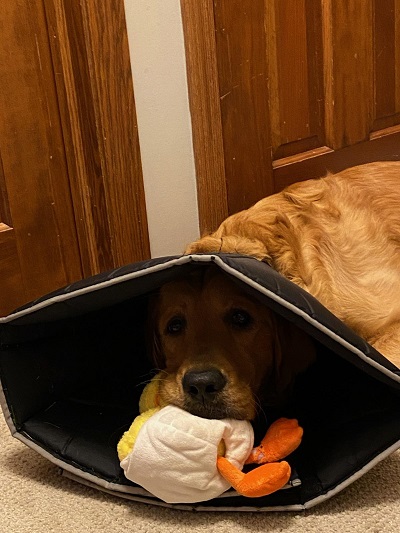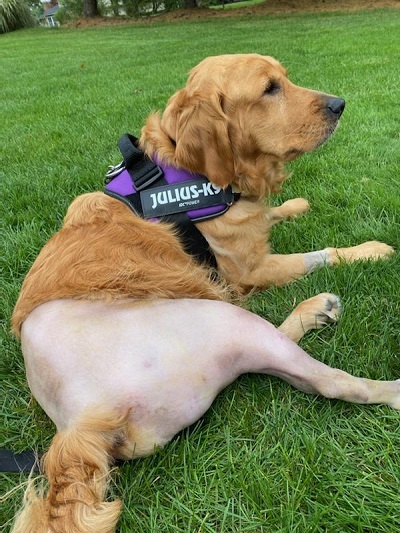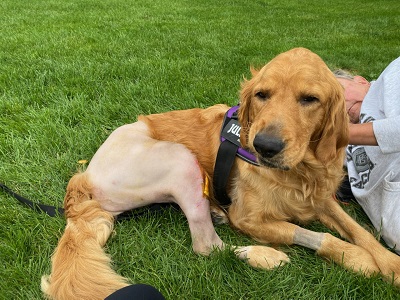 Foster Photos 9-7-2022: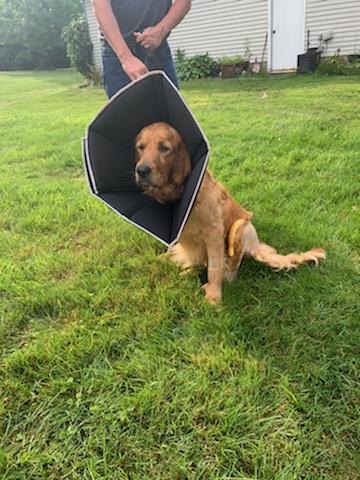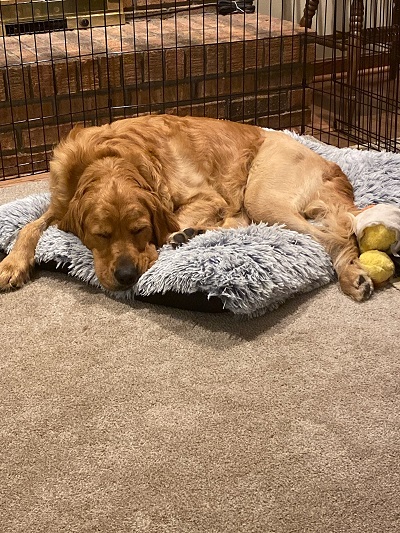 Foster Photos 7-26-2022: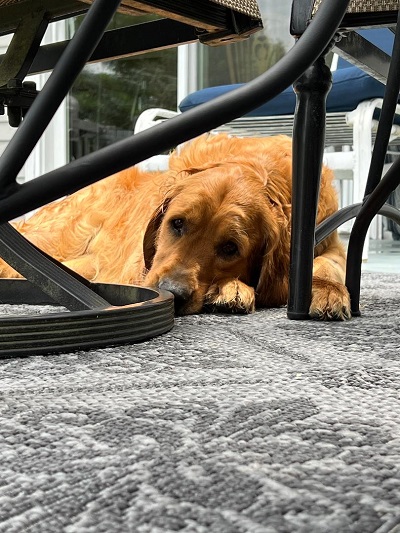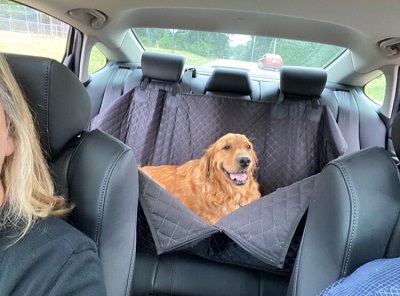 Foster Photos 7-6-2022: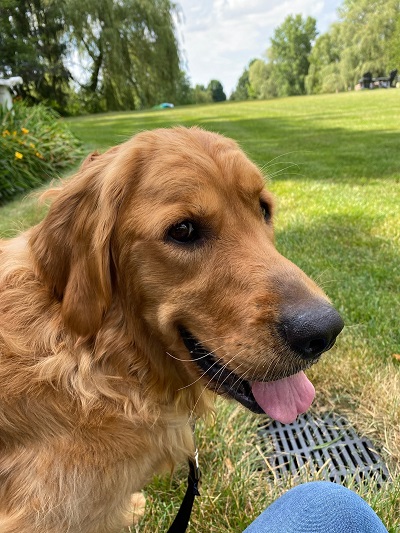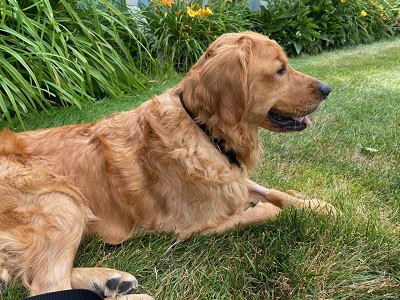 Intake Photos: