Available for adoption-Update & New Photo!
Gender:
Male
Age:
10 months old
My Special Sponsors:
Available for sponsorship!
---

Needs to have a fenced environment and would benefit from obedience training.

Merlin is one cute pup - but he is a bit scared. He will need leash training and overall socialization. Merlin will receive lots of love, attention, and learning what it means to be a valued member of the family in his foster home.
---
Foster Update: 11/11/22
Merlin is making great strides! This boy loves to run around the yard and play with his foster sisters. It doesn't matter to him if it is 4 in the morning or 4 in the afternoon, he is ready to play! He follows the girls out the door and takes off. After he has made contact with each of the girls, he finds his favorite spot to go potty. When he first arrived he would only follow his foster sisters, now he has learned to come in on his own without waiting for the girls.
Merlin is showing signs of being a puppy. If he finds something to chew, he is happy. He loves to zoom next to each of his foster sisters and go for their ears. He is quick to respond when corrected but it is so good to see him play. He would love to have another dog to be his playmate in his forever home.
We are working on basic behaviors. He will now take treats out of his foster mom's hand. He sits with his sisters to get part of a last bite of food. We are working on leash skills and walking. Still to be conquered is going for a car ride.
_______________________________________________________________________________________________________________
Foster Update: 9/27/22
Merlin (or Mr. Merl as we call him) is making progress every day. It took almost a month until we began to see the puppy part of his personality. We now see so many signs of growth from him. He LOVES to wrestle with his foster sister and they fill up the living room with their antics. When they finally settle down, he will curl up so he can see everyone else and be aware of any movement. At night he now sleeps in the same room as his foster sisters. The crate is always available should there be a loud or unusual noise but most of the night he is comfortable on the carpet.
He is doing very well with house training now and can go all night without having to go out.
Once he gets outside, he barks his arrival to the neighborhood for the first 20-30 seconds. Then he is off running and doing zoomies with one of the resident golden girls. It has taken some time for him to understand how to play with another dog. At first, he would just watch them have fun. Then he would want to join them, but not understand how to be part of the pack. Multiple times he would charge at them and knock them over. They have taught him to run with them and how to show he wants to play and they are able to play nicely.

Merlin is still afraid of walking on a leash. He will walk on a long leash in the backyard but is not ready to leave that space. He waited almost a month before he would seek out any contact from humans. He now he comes for petting during both inside and outside times. Merlin still has his moments when his fear overtakes him and he heads for his safe space which is his crate. He continues to make progress & is learning new things.
_____________________________________________________________________________________________________________
Foster Update: 8/2/22
Merlin is making slow but steady progress in his foster home which he shares with 4 golden girls, all former puppy mill survivors. Initially he would just dash from place to place, then dropping to the ground or diving into the crate and had no idea about potty training. When taken outside, if ignored he would lay out in the grass and calm down a little but not move much.
He is now starting to do his business outside consistently and show some interest in leaving his safe spaces in the house. He is eating fine and is now willing to be petted and rubbed a little bit and does not move away when his foster approaches to put his leash on. He has a long way to go but he makes progress every day and we are confident he will learn he is safe and loved very soon.
---
Foster Photo 9-24-2022: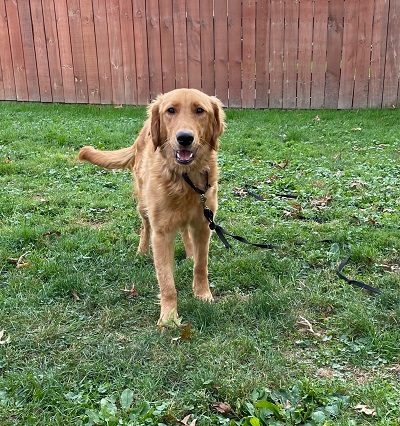 Foster Photo 8-2-2022: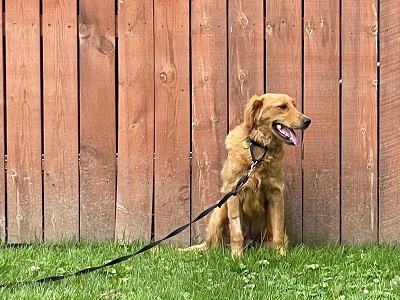 Intake Photo: