On Hold! New Update & New Photos!
Gender:
Female
Age:
1 year old
My Special Sponsors:
Available for sponsorship!
---

Needs to have a fenced environment and would benefit from obedience training.

Alaina and Lauren were breeder releases due to suspected medical issues. They have been assessed by our veterinarian and are beginning treatment for a non-contagious, treatable skin condition. She has been moved to her foster home where she'll be cared for and loved until she finds her forever home. Stay tuned for updates on this amazing girl!
---
Foster Update: 9/30/22
In the short time we have been fostering Alaina we have seen her transform from an apprehensive, timid girl with her tail tucked between her legs, into a smiling, tail wagging, confident puppy. She adores the resident dogs, Jasper and Miley (also GRIN dogs), as much as they adore her. She is a quick learner, already mastering sit and come, and sat patiently through her first bath last weekend. She has also learned to love the crate, having daily snack time in it, along with her meals. Alaina has learned the daily routines of the household, including last out and bedtime, often being the first one upstairs to take her place in one of the dog beds; and much to our appreciation, has slept through the night, every night, without incident since her very first night arriving! Some of her favorite pastimes include zoomies in the back yard, dropping Nyla bones on the hard wood floors, testing how long it will take us to realize she's on the couch, long naps in the office while foster mom #1 works, early morning work outs with foster mom #2, and not least of all, chewing on any body part of Mileys she can get her teeth on…and Miley loves it!
---
Foster Photos 9-29-2022: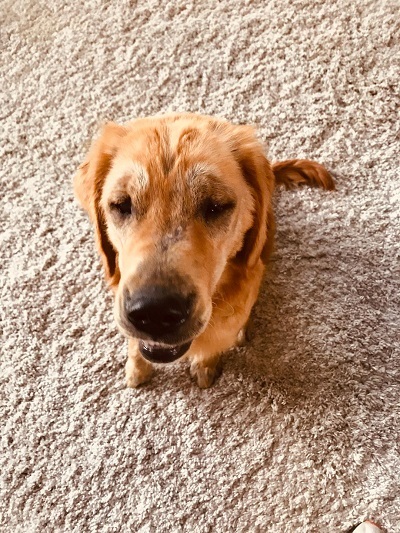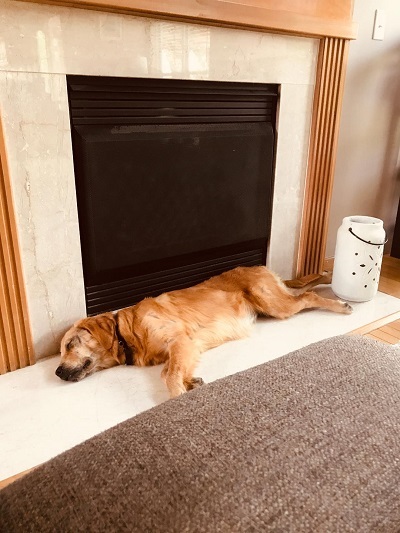 Intake Photo: