GRIN has partnered with many national and local businesses and various fundraising opportunities to help generate funds for our treasury and many of these business consistently supply products or services for our many fundraising events. The business and program links below provide you with goods and services many of you use everyday and they all help provide GRIN with direct support because of your patronage. Please take a moment to look through these and see what they may have to offer you and help GRIN too!
GRIN does not endorse or recommend any one particular business or program.
---
We are a proud partner with the Bissell Pet Foundation, please visit their website for more information and how you can help!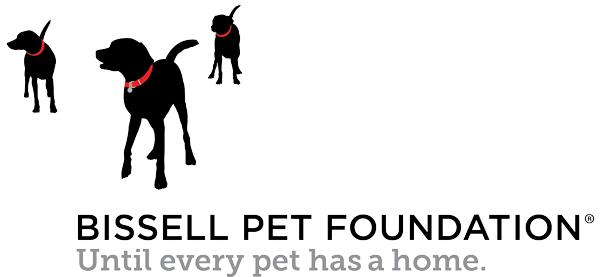 If you shop at Amazon sign up for the Amazon Smile program, once signed up Amazon donates 0.5% of your eligible purchases to GRIN. If you are not signed up for Amazon Smile but would like to support GRIN please follow the steps below:
Go to: https://smile.amazon.com
Log in with your Amazon account information
You will be prompted to search for the organization that you are supporting, search for Golden Retrievers in Need Rescue Service Inc
Our organization will be displayed, click the Select button to support our organization
A Thank You message will be displayed confirming that purchases made through the program will support GRIN
* Remember to always go to https://smile.amazon.com to support GRIN
* Mobile Users: Turn on AmazonSmile in the Amazon app to generate donations
Chewy.com - If you are a new Chewy customer click here to place your order and GRIN will get a $15.00 donation!
Pets Ohio - With each Pet Plate purchased, you are helping GRIN and other shelters and rescues throughout Ohio! For more information click on the following link: www.petsohio.com
Jones Natural Chews is a manufacturer of natural dog bones and chews, grown and made in the USA. For more information click on the following link: Jones Natural Chews
Kong is a manufacturer of various dog toys and products and support GRIN with various toys for our golden events and for our foster homes. Kong products are found in your favorite pet store.
Pawed Portraits Precious Pet Paintings – Hand painted by pet fosters for pet lovers, whisker by whisker. Digital oil paintings on museum quality canvas capturing the true beauty of your precious pets. With every painted sold $5 is donated to the Golder Retriever In Need Rescue. https://www.pawedportraits.com
Grounds & Hounds - Offers specialty coffees, mugs, apparel and much more! Just use the code GRIN15 to receive a discount of 15% off your order. GRIN receives 10% from all new customer and ongoing orders. Click on the link and get shopping!
Grounds & Hounds Coffee
---
Having trouble seeing the links? Be sure that your cookies are enabled. Still having trouble? Your spam or pop-up blockers may be affecting your ability to see the links so please check the settings on your browser.